Playing around with Adium, a multi-protocol chat client, I decided to have another stab at getting cover art for the currently playing song in iTunes to display as the buddy icon. I'd just managed to get Growl notifications to work with the shared libraries (served up using mt-daapd, so I thought it would be a simple extension to tie it in with Adium using AppleScript. Luckily Adium had a very rich library to work with under applescript, and after a whole bunch of playing around (up till 2:00 am), I managed to get it all connected up.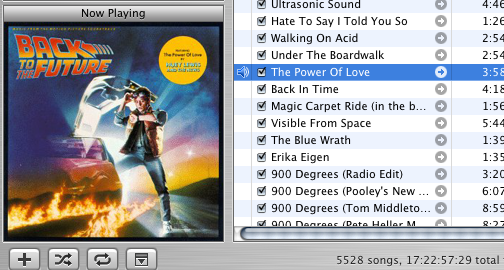 Here is the song as selected by iTunes.

Growl pops up a notification that the song has changed.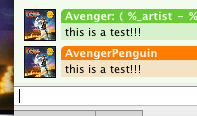 and Adium updates the buddy icon to reflect this.
It's like magic! View the source-code here