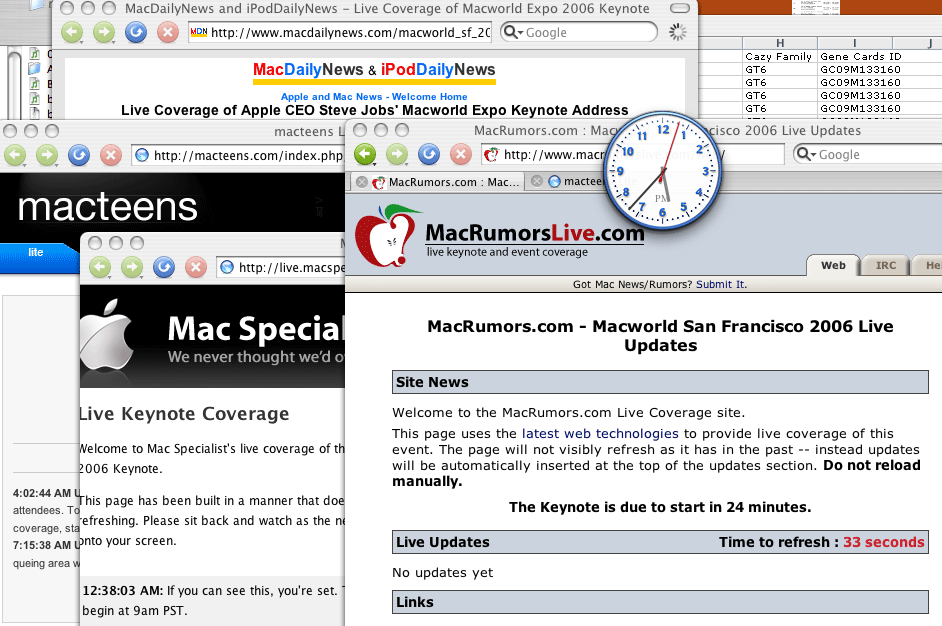 Only 15 minutes to go! I'll fill this post up with reactionary fawning over the new gear once it is announced. Let's hope these news servers can keep up with the load.
So far, nothing particularly good. iPod accessory, iPhoto update, iMovie update. Tiger point release. Where's the hardware?!
Oh wow. An iMac with an intel processor. And a Power - er Mac - Book with an intel processor. Only in 15". I don't think underwhelmed really is a strong enough word to describe this.